What you see is the
Day 2 Convective Outlook
issued by
NOAA's Storm Prediction Center
. It states that the FOX19 viewing area is under a moderate risk of severe weather for Friday (03.02.2012). This means severe weather will likely be widespread and some of the storms could be quite strong with a chance for a major tornado or two.
A
severe thunderstorm
must have at least one of: hail >= 1" in diameter, winds of 58 mph or higher and a tornado.
The tables below summarize the categories
Slight Risk, Moderate Risk and High Risk
as defined by the Storm Prediction Center and are courtesy of SPC.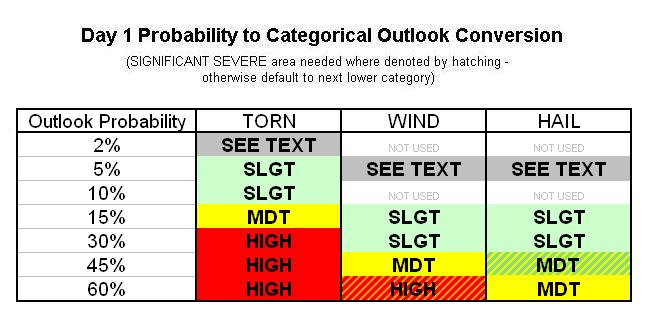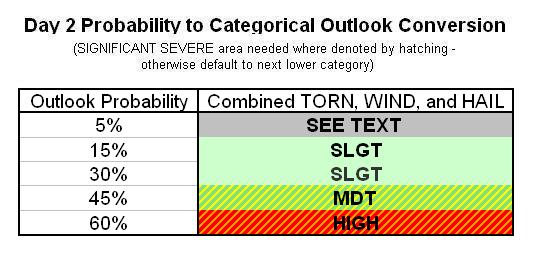 As you can see the
Day 2 Convective Outlook defines a Moderate Risk as a 45% - 59%
chance of of Tornadoes, Wind or Hail, any or all could occur.
The video has more on the forecast for Friday March 2, 2012.